on
At this point we share exciting information with you time and again. This can be regulatory news, reports on projects or new methods. We would be pleased if you would drop in regularly!
What is meant by the term "Summative Evaluation"?
What exactly is a summative evaluation or summative usability evaluation? How does it differ from a formative evaluation? How does the summative evaluation proceed and what do you have to consider? What exactly is evaluated? If you have asked yourself…
What will change with the transition from IVDD to IVDR?
What will change for you as a manufacturer of IVDs when the IVDR comes into effect? Do you have an IVD on the market and don't know what you need to accomplish when moving to the IVDR? Are you looking…
What is the IVDR? When does it come into effect? Where exactly does the IVDR apply and what are the Usability requirements for your IVD? How do you ensure that these Usability requirements are met in accordance with the IVDR?…
IVDR and Usability – do they belong together?
Do you have to do Usability Engineering to get the clearance of your IVD? If so, how can you ensure that it is done in accordance with the regulations? What does the IVDR require regarding the Usability of an IVD?…
What is "User Experience" in the medical sector?
What does the term "user experience" mean? What is the concept behind it? Why is it so relevant for the medical sector? What does the user experience encompass? Why is it so important for your product and how can you…
Usability Testing for Corona Self-Tests
If you want to get the clearance for a Corona self-test, you have to ask yourself some important questions. What are the usability requirements for your product? Which standards and regulations do you have to observe? How do you implement…
What is "Usability" in the medical sector?
Poor usability of a medical device can lead to injuries and endanger the well-being of patients or users. For you as a manufacturer, there is also the risk, that your product will not be approved or that you will be…
17 Dos & Don'ts for the execution of the summative usability evaluation.
With the summative evaluation, which is the final evaluation, you prove that the interface of your medical device can be used without critical risks. Everything has to be right on this point. You have already completed several formative evaluations and…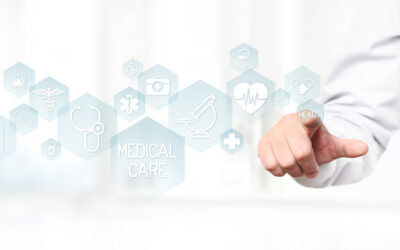 Usability in Medical Technology
Medical technology places the highest demands on usability and the safety of patients and users. From the user interface into the depths of technology Modern, digitalised medical technology demands absolute precision and application safety when developing new devices or new…
SUBSCRIBE TO OUR NEWSLETTER
You like what you see here? Then subscribe to our newsletter and receive regular updates!
Are you interested in a quick, goal-oriented and respectful cooperation at eye level? Get in touch and together we will find out how we can support you.
Are you interested in a quick, goal-oriented and respectful cooperation at eye level? Get in touch and together we will find out how we can support you.