More and more people are suffering from diabetes. Targeted treatment with insulin is an important step in maintaining a high quality of life. We have been able to help with our work on the diabetes app.
This app now enables easy use by healthcare professionals. It displays all information important for treatment clearly and quickly, thus helping to avoid incorrect dosing.
More and more diabetics are dependent on treatment with insulin. However, strict adherence and use is a hurdle that should be overcome in some cases.
The goal of the project was the user interface design of an app that would guide the healthcare professional for all patients in setting up the insulin pump as well as the complete therapy.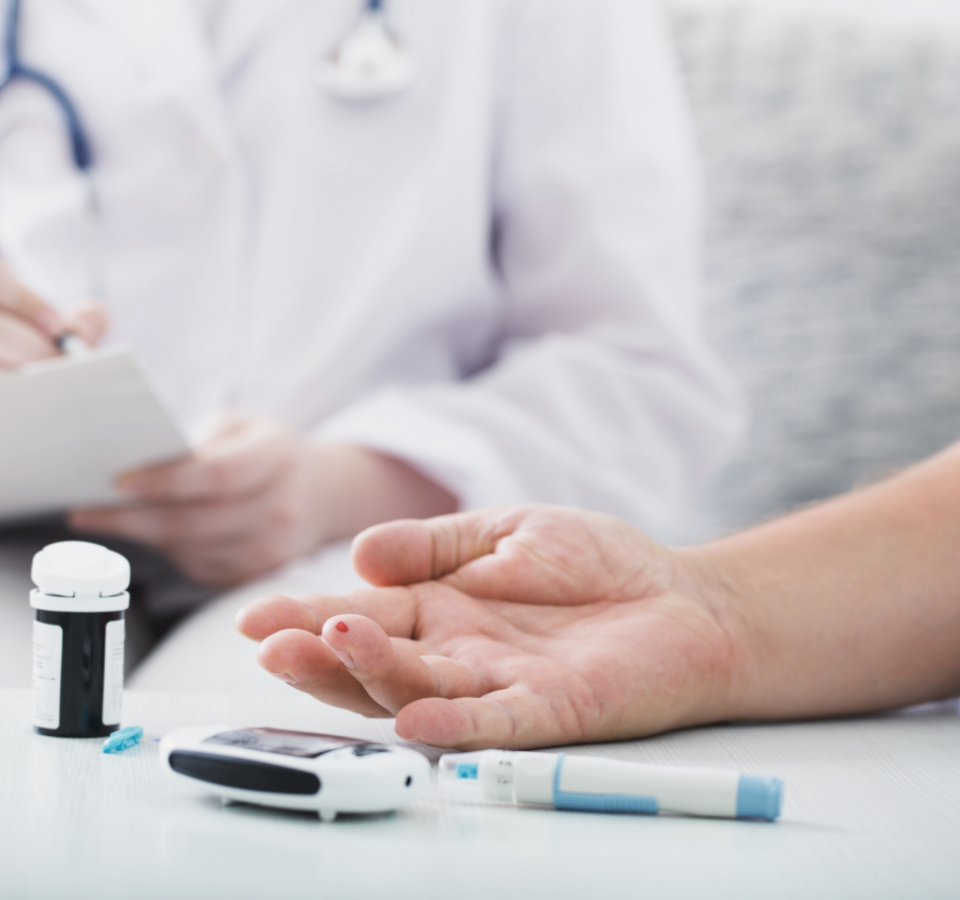 The goal of the product was to consistently simplify the use and monitoring of the insulin pump by the healthcare professional. For this purpose, the main contents of the app were first implemented as scribbles.
The scribbles were discussed with our customer and converted into a digital prototype. This was then to be tested with real users.
In a formative evaluation, the content and processes were tested with diabetologists and nutritionists and subsequently adapted. Important insights into user behavior were gained here and potential for improvement was derived.
The new app enables easy operation by the healthcare professional and displays all information important for treatment clearly and quickly. Pairing with the pump is quick and easy and ensures that only the correct pump can be operated.
All information on user needs and requirements as well as all test results were documented for the usability engineering file and made available for further work. The style guide supports the design of further screens or future adaptations.
Do you want to work together quickly, purposefully and respectfully at eye level? Let's talk about your challenges in an uncomplicated way and find out together how we can support you. Arrange your first free and non-binding get-to-know-you meeting now.